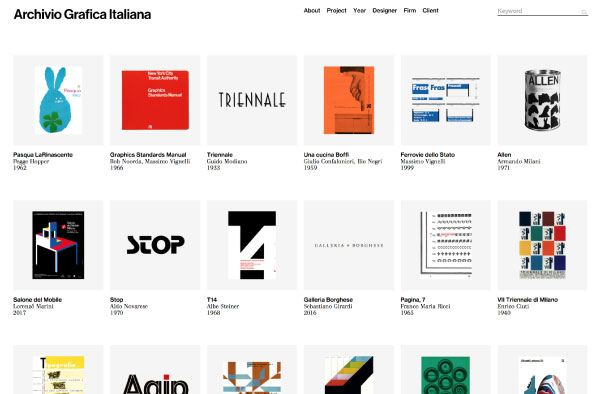 Archivio Grafica Italiana is on a mission to preserve Italy's graphic design legacy.
In Italy's design universe, industrial design and furniture have long overshadowed graphics. Archivio Grafica Italiana–a new visual database of branding, posters, signage, books, and more–aims to rectify the situation by bringing a renewed focus on the country's printed legacy.
"Through the archive, I'm just trying to make people a little bit more aware about the role and the importance of graphic design," says Nicola-Matteo Munari (no relation to famed midcentury artist and designer Bruno Munari), who's compiling Archivo Grafica Italiana. There, you can fall down a rabbit hole of beautiful visual communication–the site features biographies of historic Italian graphic designers and color images of their work.
Munari, a graphic designer himself, got the idea to start the online archive when he was working for Italo Lupi, the former art director of Italian design magazines Domus and Abitare and the designer of Miu Miu and Cinelli's logos. Munari spent a lot of time browsing Lupi's extensive library and discovered a lot of unsung work that deserved more attention. "I felt that sharing this heritage with others was a duty," he says. "As designers, we should promote the discipline by both preserving its history and contributing to its future, something which isn't possible without promoting culture."